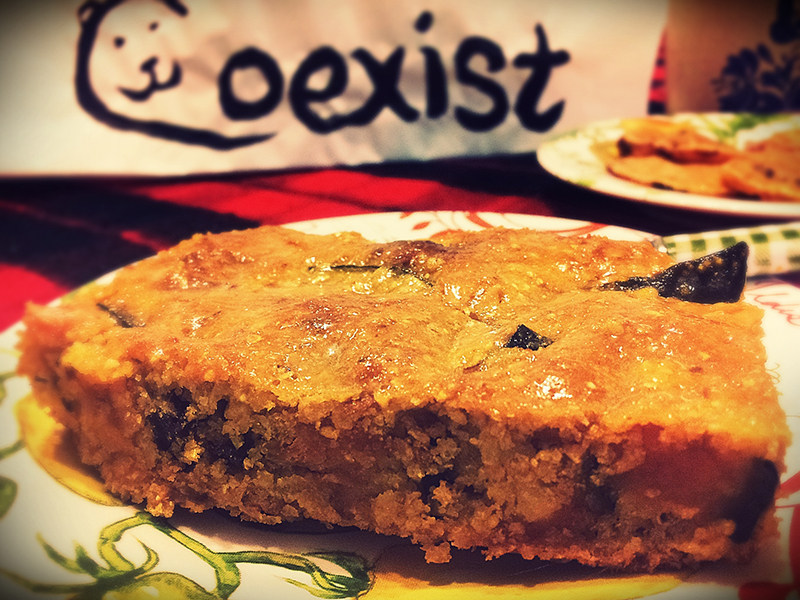 There is the saying "The Universe exists within a grain of seed. " It is merely a tiny little seed for us, however, the life vitality of the seed itself is actually the life from the origin of Universe. The seed is planted into the earth, through the harmony of soil and moist, it becomes the green sprouts, and the sprouts grow up with the abundant harmony of wind, sun and water and finally reach the fruition. And the fruition of Mother Nature breathes a new life to other creations. It seems it is going on a certain cycle of existence to non-existence, but the world itself exists as it as and also of coexistence. Then, wouldn't the great nature flow of the original Universe be the coexistence? Speaking of coexistence, the recipe of this month is all natural brown rice cake only made with precious gifts from Mother Nature: brown rice, corns, fruits and nuts. The ingredients are completely gluten and dairy free, anyone with allergies also can enjoy.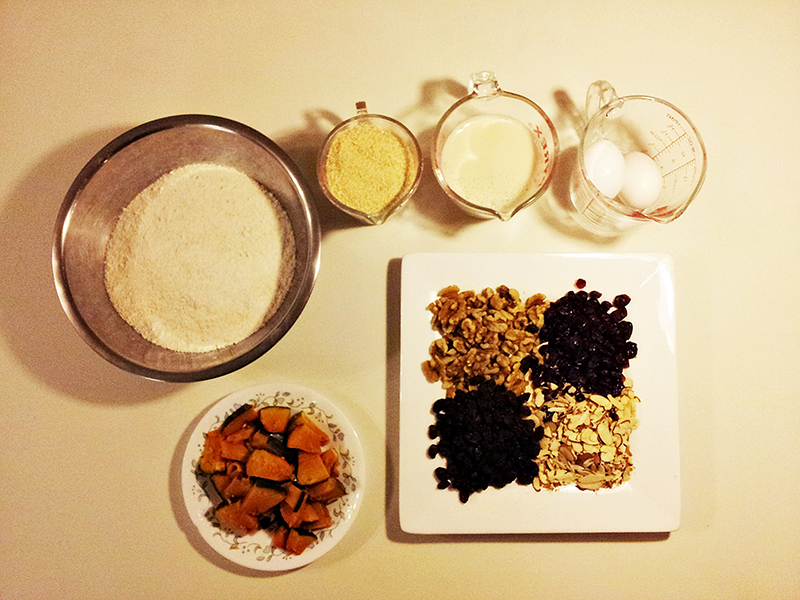 2 cups of brown rice flour, 1 cup of ground corn powders, 2 cups of honey powder (you can replace with sugar), 2 eggs, ½ cup of vanilla soymilk, ½ tsp of salt, 1 tsp of baking soda, 1/8 of Kabucha pumpkin (or sweet squash), One handful of: sliced almonds, raisins, dried cranberries, walnuts (you can substitute upon your preference) , ½ cup of canola oil
1. Microwave kabucha for 1-2 minutes and cut them into small pieces
2. Mix brown rice flour, corn powder, salt and baking soda and pass the mixture through the sieve for 2 times
3. Preheat oven in 350F
4. Pour honey powder and soymilk. Whisk them. Add eggs and whisk until creamy

5. On this honey+soymilk+egg mixture, add flour mixture and mix them gently. Add fruits, nuts and kabucha. Mix them gently.
6. Pour into the frame and bake in oven for 50minutes-1hour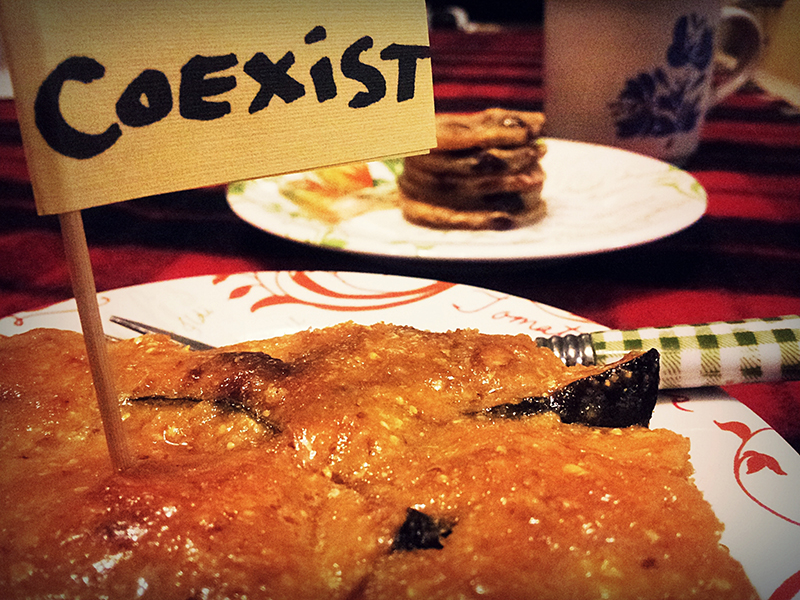 ⓒJazzy Lin
Original Recipe by: Helena Chen