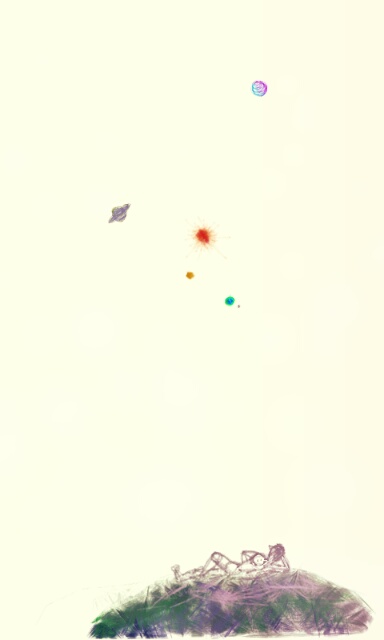 One day, a man had a sudden thought while looking up at the sky, out into the universe,
Everything is just complete. But why can't I become one with the stars even though I'm also living inside that complete universe?
Why do I always feel that I am not complete? 
The man went searching for the answer. But it was not easy to solve the riddle on his own.
The journey was long, dark and arduous. From time to time, he even felt as though he was in hell.
The moment he felt completely lost, on the verge of surrender, he asked a little star,
"How can you exist as a star? How come I cannot become a star like you?"
The star answered back,
"You have tried to become only a star. Have you ever paid attention to the little flowers around you? As you only hold onto 'yourself,' and try so hard to become a star, you cannot and do not see the flowers."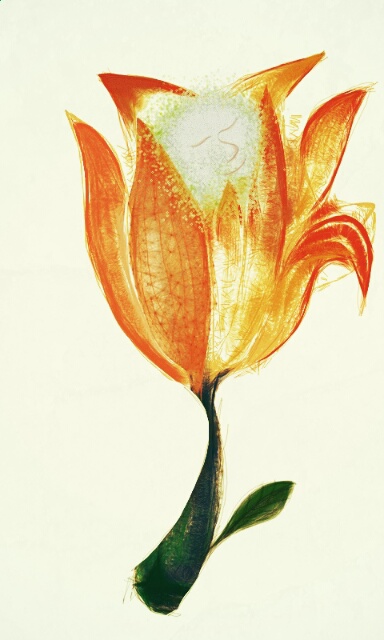 The man turned his eyes away and looked down upon his feet. He was stepping on a little flower.
He felt so ashamed.
At that moment he felt his existence was actually smaller than a flower;
he even laid down his self who had tried to become a star.
That moment, when he finally let go of himself, he became a flower.
Then he realized:
Not only the stars and the moon but everything in the world 'coexisted' within him.
* Illustration by H  |  Story by J