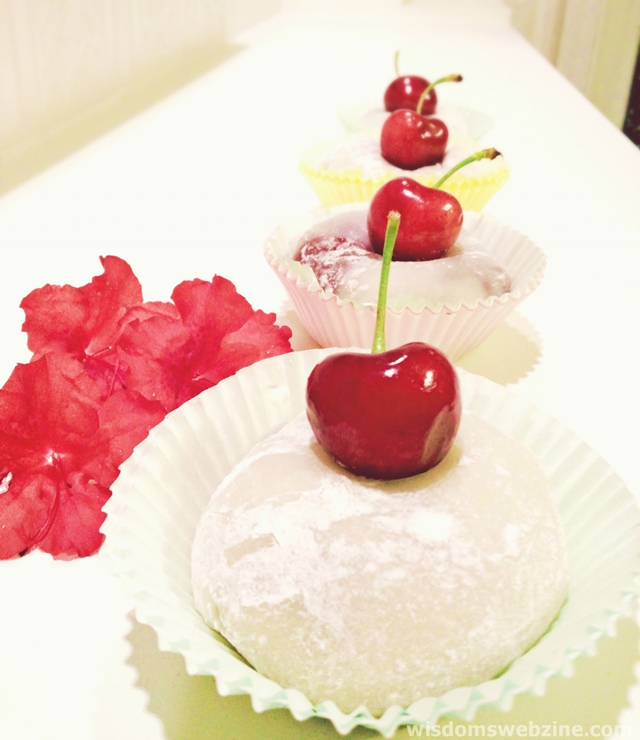 We can find rice cakes pretty easily. People usually jump to the conclusion that it would be difficult and time-consuming to make rice cakes. You can easily and quickly make them with a microwave. Within half an hour, you can make mochisthat would make you feel warm and sweet like being in Mom's bosom.  Let me introduce how to make it. If you want to treat your mom with a special food but don't have any ideas, why don't you make her some mochis with all your heart,which you can make in a short period of time? Mochis are a gluten and dairy free food. Especially kids can easily make them for fun. If you don't have red bean paste at home, you can still enjoy lovely mochis with other sweet jams you may have in your home.
Ingredients: 3 cups of sweet rice powder, 1 ½Tbsp of sugar, ½tsp of salt, 2 cups of water, ½ cup of corn starch, 1 can of sweet red bean paste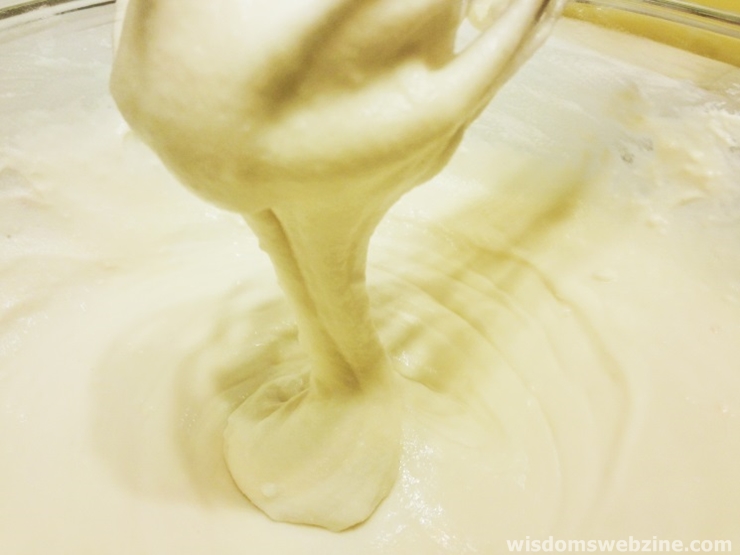 1. Put sweet rice powder, sugar and salt in a bowl and mix well.
2. Pour 2 cups of water and whisk thoroughly so that there are no lumps.
3. When the batter is done, cover the bowl and microwave it for 4 minutes.
4. Peel off the cover but be careful not to burn your fingers. Mix the batter up and down thoroughly with a spatula.
5. Cover the bowl again and warm it up for 4 minutes. (4 minutes later, repeat 4 once)

6. Wrap it again and warm it up for 2 minutes.
7. Prepare a letter-sized plastic bag and spread canola oil thoroughly in the bag.
8. Put cooked batter in the oil-spread plastic bag.

9. Batter could be still hot so wear gloves then knead it. The longer you knead it, the better and a more chewy texture of rice cake will result.

10. Divide the batter in a plastic bag into 3 parts. Take out a part and place it on a plate where starch power is widely spread. (Keep the rest of the batter in a plastic bag to prevent it from drying it out)
11. Make the batter long and divide it into 6 parts with a spatula. Flatten one of them in a 10cm-diameter circle.
12. Place 1 Tablespoon of red bean paste at the center and close it up.
Tip: The batter might stick to your hands. So rub some of the starch powder on your hands when working with the batter directly.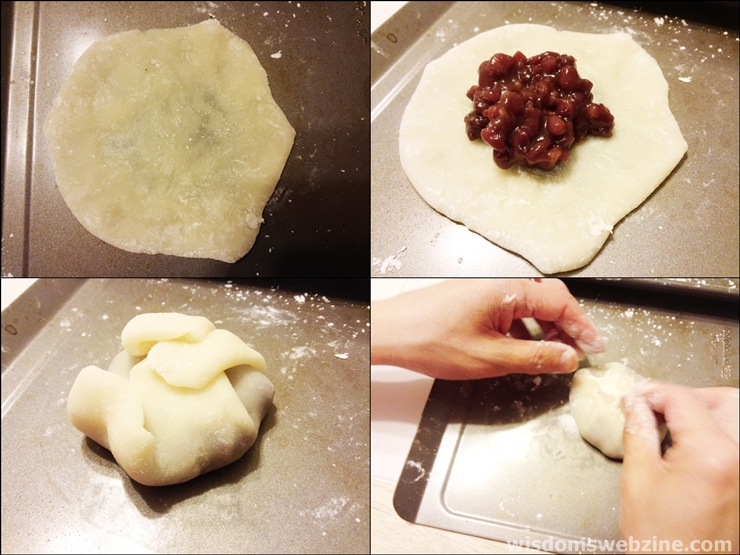 13. Roll rice cakes over generously-spread starch powder.