Berlin is a city of communication. There are traces of the historical separation everywhere in the city. The reason why different sceneries could even harmoniously coexist would actually be 'communication.' Germany had demolished the Berlin Wall and become one. That was possible with communication. Through communication, Germany miraculously united. Berlin, at its center, now expresses the importance of communication through arts. Poor and young artists gathered from all around the world recently making the spirit in Berlin erupt. The outcomes of their expressions are, therefore, more interesting.
Throughout my trip in Berlin, I strolled down many big streets and alleys in order to view and analyze countless signs of communication. Walls try to communicate with various colors of graffiti and scribbling that have become one with enormous buildings.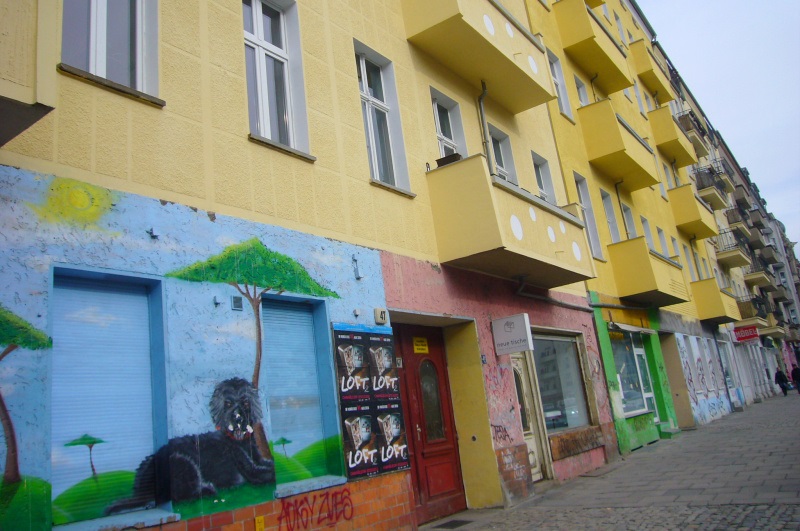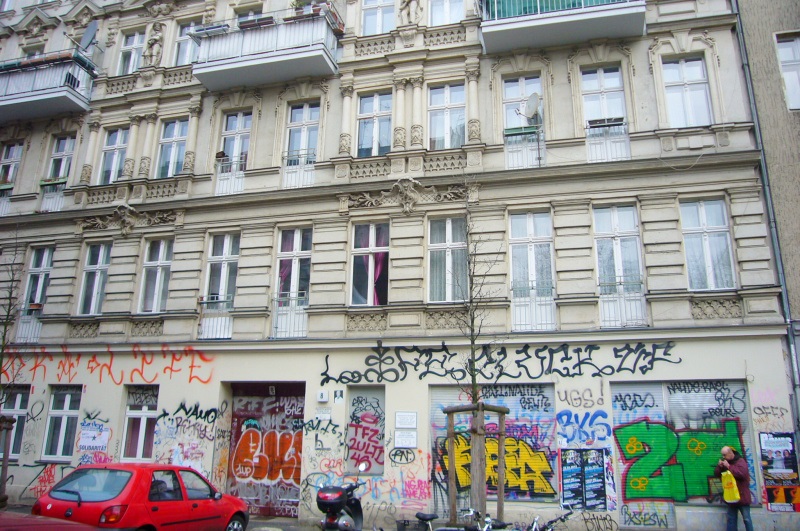 Berlin gives the interesting impression of a city that looks like one huge canvas or drawing book. Its unique depressing weather even seems to be harmonized with colorful frescos and scribbles.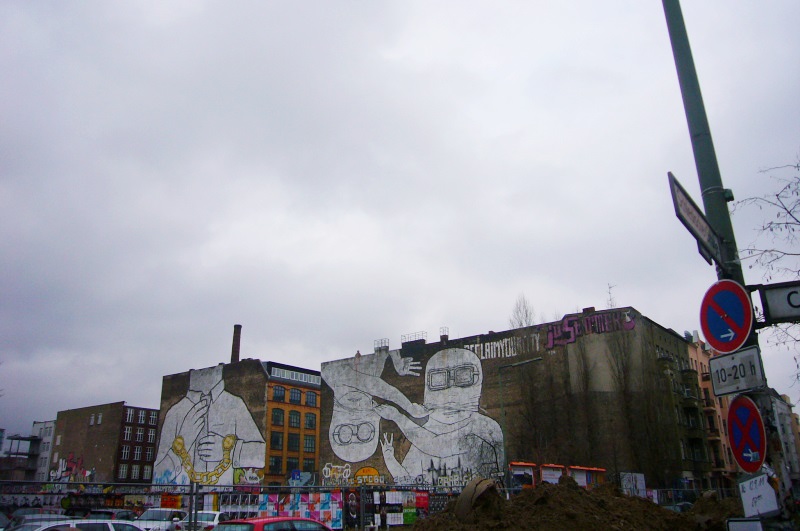 Berlin is a rising city of arts so there are big and small galleries. However, even though you may not actively find and visit galleries, eye-catching art pieces are scattered all around the city to be viewed for free. They are not simply paintings but exist as one enormous installation as they are well-harmonized with the three-dimensional buildings.
The primal reason why human beings began artistic activities was to be able to communicate with others. In cave paintings that we have found, there was something more than just the mere intention to engrave some information; it was something artistic. It is human nature that yearns for beauty and perfection.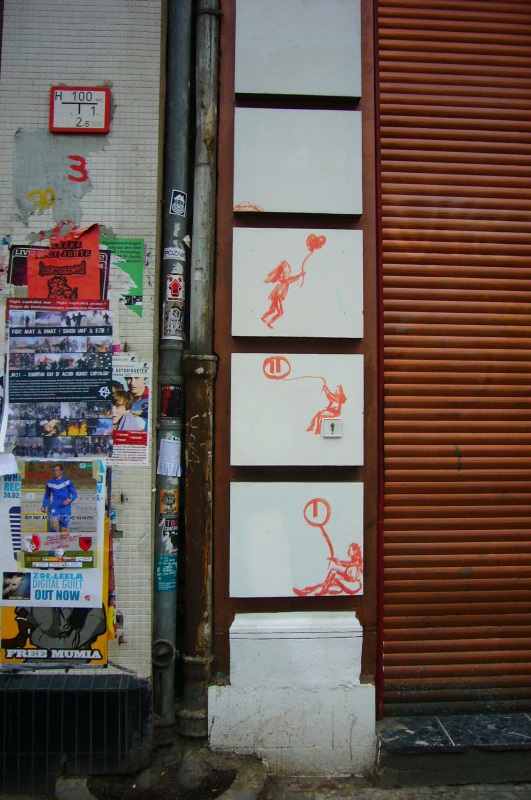 Signs that are scattered here and there like cave paintings bring us to a place for communication. I paused at an alley that I could have otherwise just passed by and tried to interpret and understand some message left by an unknown artist. The instant communication is successfully done with a piece of art.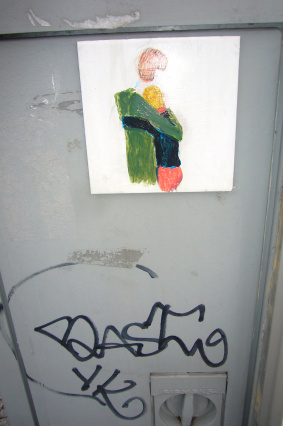 While strolling down the street, you can discover graffiti art covering the walls of buildings. The drawings bring warmth to your heart. It makes your walk pleasant and you come to appreciate new artists every minute along your path.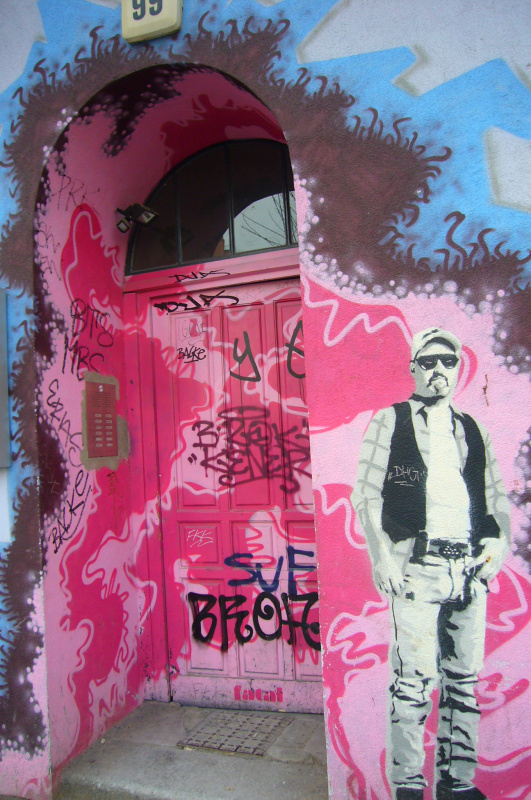 Various styles of paintings on every house – from wall to door – give you a glimpse of how owners of the houses might be. If you are given a chance to look inside a building that allows strangers in, you may even meet more spectacular scribbling that is absolutely beyond your imagination. It would be a very rare chance to feel overwhelmed with millions of pieces of graffiti.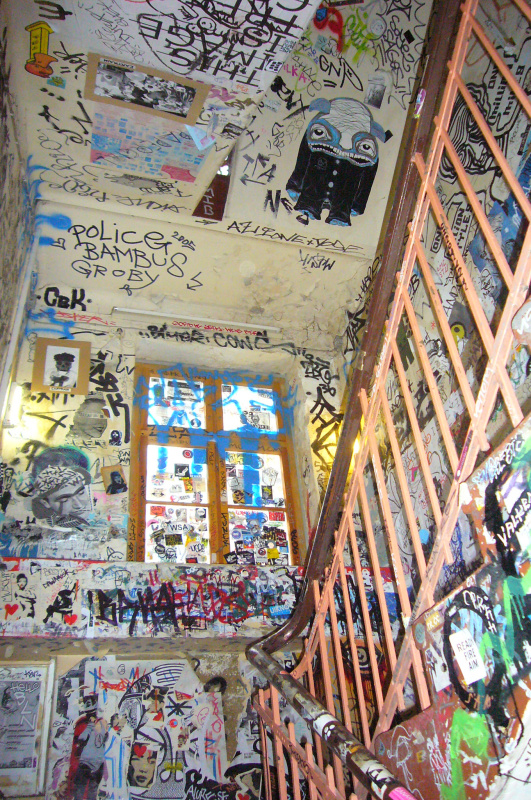 Most of all, what makes Berlin famous is the Berlin Wall. The wreckage after its demolition has become an enormous gallery called East Side Gallery. There is a- long series of messages of communication and reconciliation created by the world's most famous painters. Berlin has not fully eliminated its painful past but rather, has left some wreckage for people to remember the difficult history. They also have a big mind to allow it to be harmonized with art.
The scar from the past will be healed and they will be able to accept a brighter future, won't they?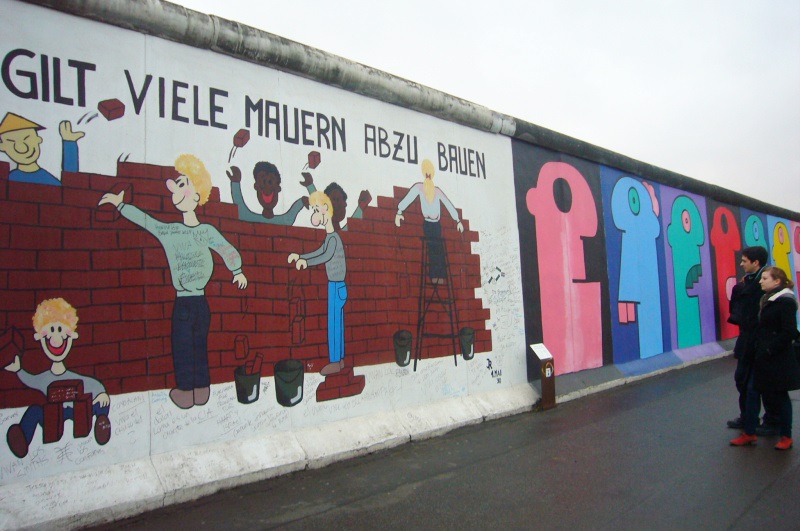 In contrast to the well-organized front side of the East Side Gallery, an 'unofficial' exhibition is held with more liberal graffiti. I personally found more fun to stroll down this side of the wall.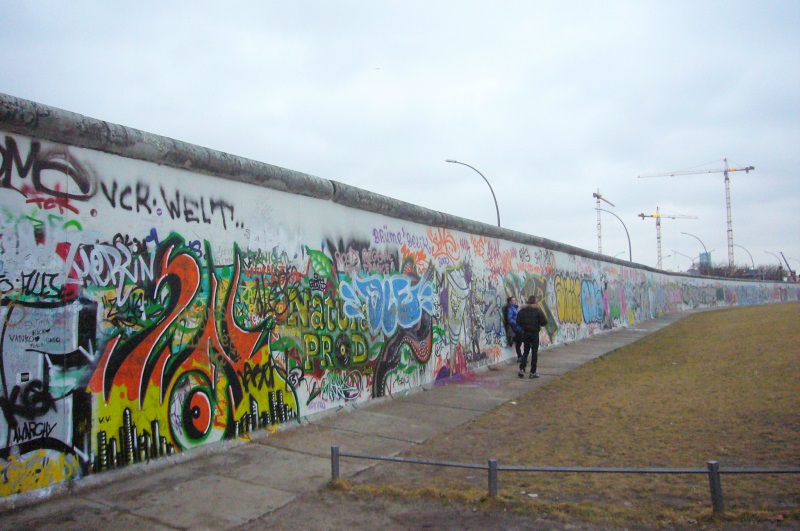 We live every day attempting countless conversation and communication. A variety of communications are undergone with people we love, including family and friends, people at work, and through the media. However, I feel that communion through sincere communication is becoming more difficult day by day, probably because too much information and too many minds are going back and forth. However, what we call communication is actually truly simple. If we open our mind and are ready to share our minds, none of the languages, cultures and borders is a barrier at all. The moment I open my mind, it would be easier to notice messages from graffiti on walls; and this might change my life, even. It is said that God is pervasive in everything in the world. The world is continuously throwing messages at me. The moment I become the mind of the world, I can interpret the messages. Like the message in the picture below, you might get to know the infinite universe. This is the miracle of communication.